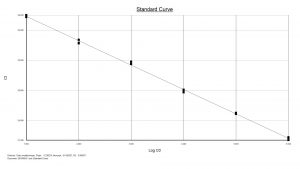 We offer all tests we have developed for eDNA analysis also as a service to our clients. Next to kits we offer we have more tests developed and validated. On request we develop more tests if a certain species is missing in our list.
Procedure:
Our clients doing the sampling by their own and sending the conserved samples to our lab using regular mail. We will do the eDNA isolation and analysis on the target organism and sending the results back to the client.
More information see the website of our service lab (in Dutch)
You can also contact us if you have questions about these services, sampling and pricing.